Frequently Asked Questions
Click on the question to see the answer.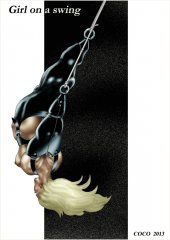 How do I sign up?
I Lost my password, what can I do?
I have forgotten my username, what can I do?
I did aply for a new password, but I did not receive any mail.
I became a member and I tried all the above, but it was impossible to log in to your site. What went wrong?
Is the password and username of the old site (cocoproductions.com) still valid?
How can I cancel my membership
What kinds of memberships do you have?
Do I have to renew my membership after each period?
Is my privacy garanteed?
I have used the download links a couple of times in the shop. But now they are not working anymore
Can I download the images from your site?
How often do you ad new work tot your site?
Do you sell paper books?
Can I pay with CCBill in your shop?
I have an other question, not listed here. Where can I get an answer?